Executive Chef Travis Rayle
from ROSSO Trattoria Italia
Fresh Herb & Garden Vegetable Pasta
Posted: 06/3/2013
INGREDIENTS:

Serves 4
4 tbsp olive oil
4 garlic cloves, minced
1 yellow squash, diced
1 zucchini, diced
2 bell peppers, diced
4 sweet yellow corn, cut off the cob
4 spring onions (scallions), chopped
2 cups fresh or oven roasted tomatoes, chopped
2 cups rainbow chard (or other leafy green), chiffonade
salt and pepper to taste
¾ cup white wine
4 tbsp unsalted butter
2 lbs cooked pasta, al dente
1 cup mixed herbs (basil, parsley and rosemary), freshly chopped
1 cup Parmesan Reggiano, freshly grated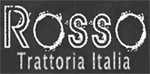 INSTRUCTIONS:

Heat the oil in a large sauté pan. Add the garlic and stir for 30 seconds. Next, add the yellow squash, zucchini, bell peppers, sweet yellow corn and tomatoes to the pan, sautéing for 2-3 minutes. After the vegetables are slightly softened, add the rainbow chard, salt and pepper, and deglaze the sauté pan with white wine. Next, add the butter to the pan, turn off the heat, and stir until emulsified into a creamy consistency. Add the cooked pasta and the mixed herbs, and toss to mix evenly. Transfer the finished pasta to a warm serving dish and top with freshly grated parmesan cheese. Enjoy!
Cook Time: